Blossoms and flower bikes in Amsterdam
The blossoms are not as lush and beautiful as in Tokyo, but Favas.net has been enjoying this natural splendour in Amsterdam these days. The cherry blossoms are more beautiful than ever this year. This is also due to the beautifully decorated bicycles of the American Warren Gregory, alias the Flower Bike Man. A lot of his bicycles are situated under the blossoms in the Westerpark. But luckily we come across his festively decorated flower bicycles all year round around the offices of Favas.net in Amsterdam.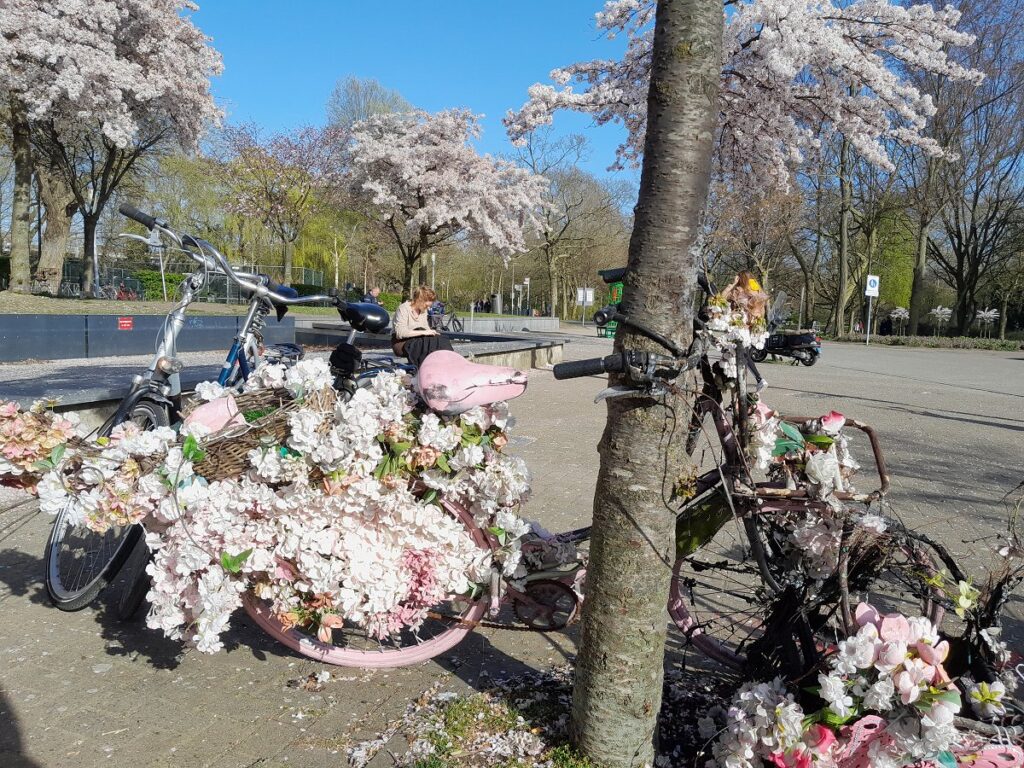 Flower Bike Man Warren Gregory tries to make everyone happy with his bikes, but it is not easy for the sympathetic artist himself. There are problems with the health of his wife and himself. And a few times such a beautifully decorated bicycle has been set on fire by idiotic vandals. Still, he doesn't think about stopping. He usually gets nice messages. Marriage proposals are even being made for his bicycles..
See also:
https://www.instagram.com/flowerbikeman/
https://linktr.ee/flowerbikeman
Source: Favas.net
Images: Favas.net