Homelessness in Paris
Homelessness is still a huge problem. Also in France, especially in Paris. Sometimes it is visible in unexpected places, for example on the corner of a street in an affluent neighbourhood. The number of homeless people has more than doubled in the past ten years and is three times higher than in 2001 (according to Manuel Domergue, director of studies at the Abbé Pierre Foundation). Paris witnessed a slightly decrease this year, however, this is most likely because since the Covid pandemic the number of emergency shelters has expanded significantly (like in other French cities). Many homeless people use little dome tents for shelter.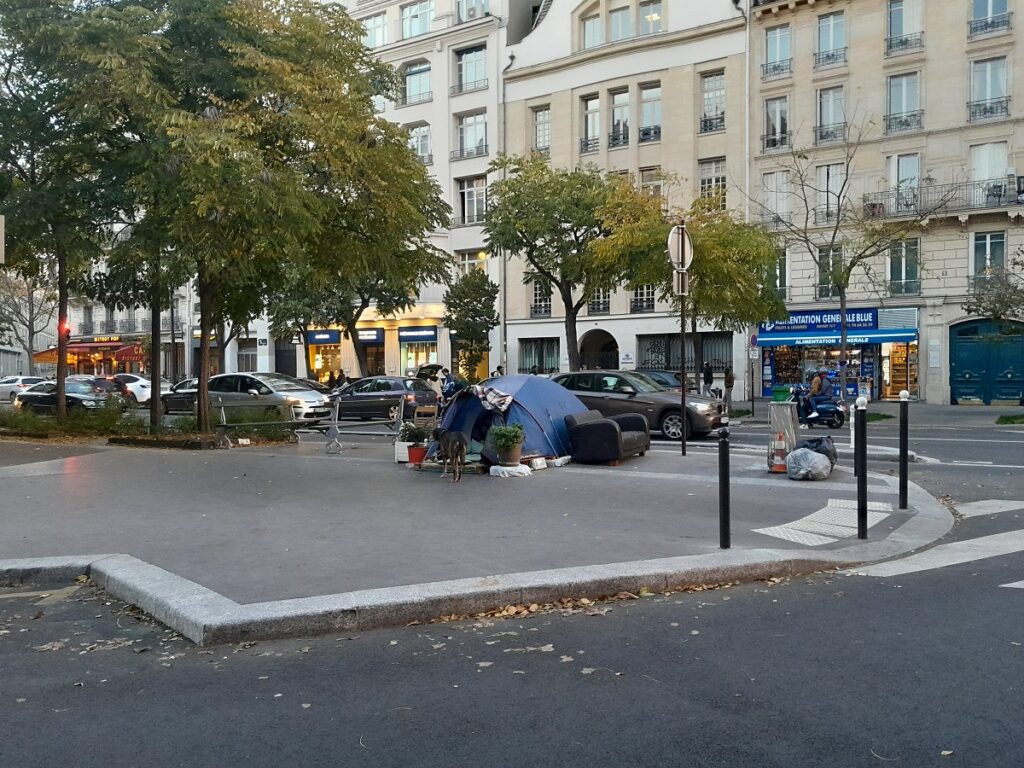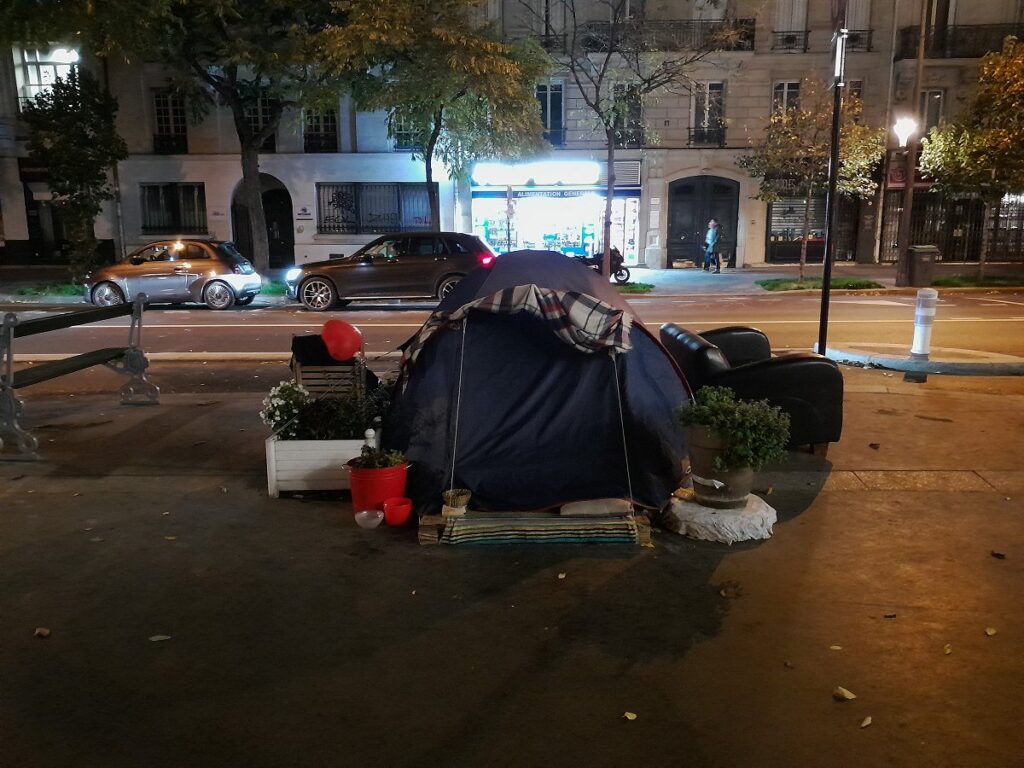 Dome tent on the sidewalk of a street in Paris. On the corner of Avenue de la République and Rue Rampon (Paris, October 23, 2022).
Source: Favas.net
Images: Favas.net