Poverty in the streets of Hamburg
During a working visit to Hamburg (Germany) earlier this month, Favas.net noted homeless people in many streets and places. And a lot of people asked for money, obviously for food – "Für Essen Dank", but most likely also for other things. In many cities, charities help the homeless. Hamburg in Germany is no exception. For example, the organization Caritas has been active for more than twenty years. And is involved in numerous offers to help with shelter, medical care, social guidance or the possibility to use kitchen facilities.
Today, a cross-section through the central part of Hamburg shows that homelessness, poverty, drug abuse and alcoholism (including related crime) are visible almost everywhere. Although, hardly in the new, prosperous Hafenstadt district, but concentrated on the east side of the main station (Hauptbahnhof), and from here into the city via Steintorplatz and Bremerreihe.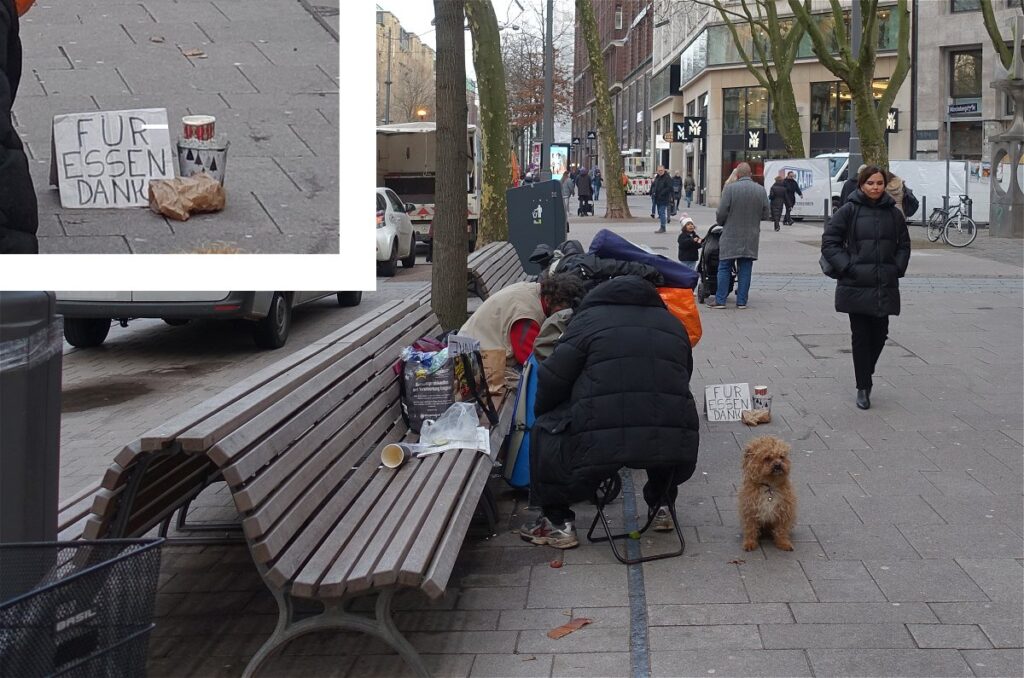 Source: Favas.net
Images: Favas.net

See also:
https://www.caritas.de/diecaritas/in-ihrer-naehe/hamburg/presse/neuer-tagestreff-fuer-wohnungslose-menschen
https://www.caritas.de/