Streets of Ghent
An investigation into Living Streets, School Streets and Bicycle Streets in the city of Ghent (Belgium)
The City of Ghent (Belgium) tries to re-invent its streets. Since several years citizens were experimenting creatively with so-called Living Streets in particular. "Streets grab this creative social potential and put co-creation into practice to find real solutions for real people", according Leefstraat.be/. August 2018 Favas.net (Allard Kleinhuis) started – in co-operation with Ghent University – an investigation into Ghent's Living Streets, School Streets and Bicycle Streets. During summer 2019 Favas.net – in co-operation with the City of Ghent – is monitoring the Living Street project at Nekkersberglaan.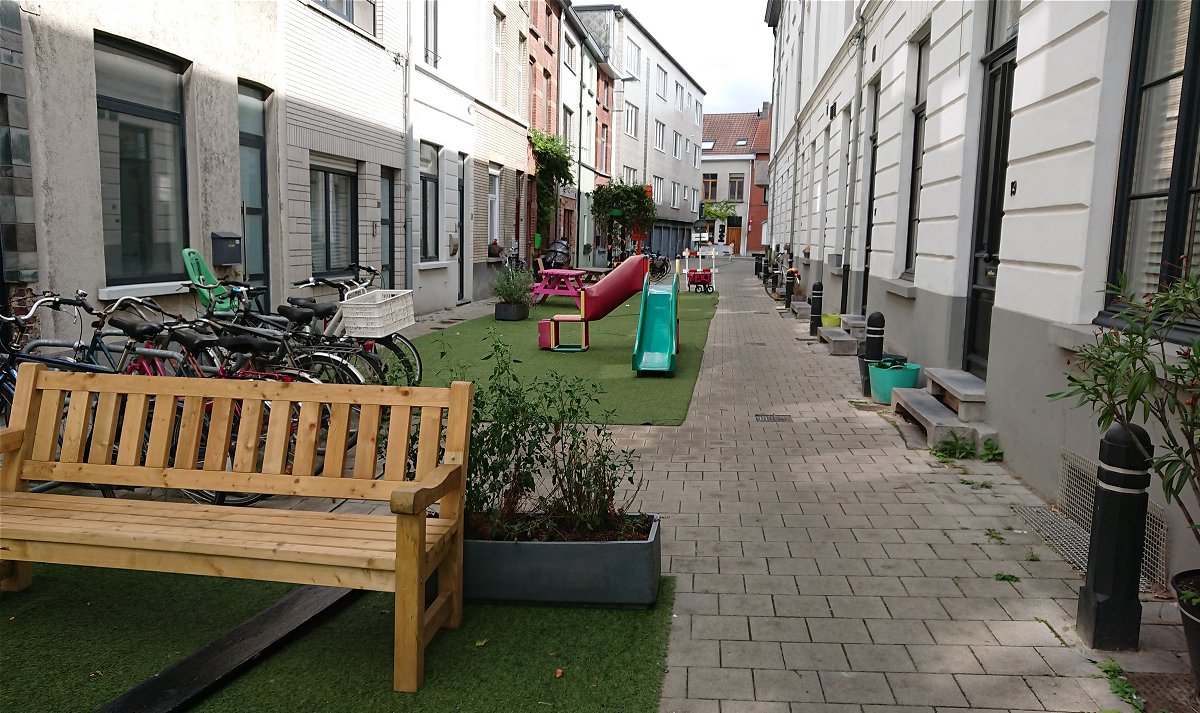 For the Streets of Ghent research we mirrored our Fava method. The living streets particularly we consider as expression of inquiry based design, as in this case by citizens of Ghent. For the research project we focused on the involved users, while at the same time utilized our own expertise and other relevant knowledge. We believe neither the solution isn't hidden in a top down produced Master Plan for Ghent, nor disguised as fancy street design. On the contrary, we believe solutions for streets in Ghent are 'around the corners' of those streets, locally, bridging between people, profit and planet.

So far the investigation entailed the first 3 steps of the Fava method.
Step 1 – Inquiring
Allard Kleinhuis tracked down local characteristics and made some in-depth analyses of Living Streets. Moreover he Interviewed citizens who are involved in the organization and management of their Living Street. Desktop research has been part of this work. The results of step 1 are published locally in Gent Cement (Dutch only).
Step 2 –Targeting
Rethinking & defining targets, as well as elaborating aims are subject of ongoing research. Hopefully we are able to assesses appropriate (design) tools for Living Streets, but also for School and Bicycle Streets.
Step 3 – Testing
Our ongoing research implied heuristic searches and field prospections which are carried so far by several field trips in Ghent. Focus 2019 entails the projects Nekkersberglaan en Kozijntjesstraat. On the long run (hence not within the scope of the ongoing project) we are aiming at organising strategic (co-)design studios for testing ideas & evaluating effects of the new view on Ghent's streets.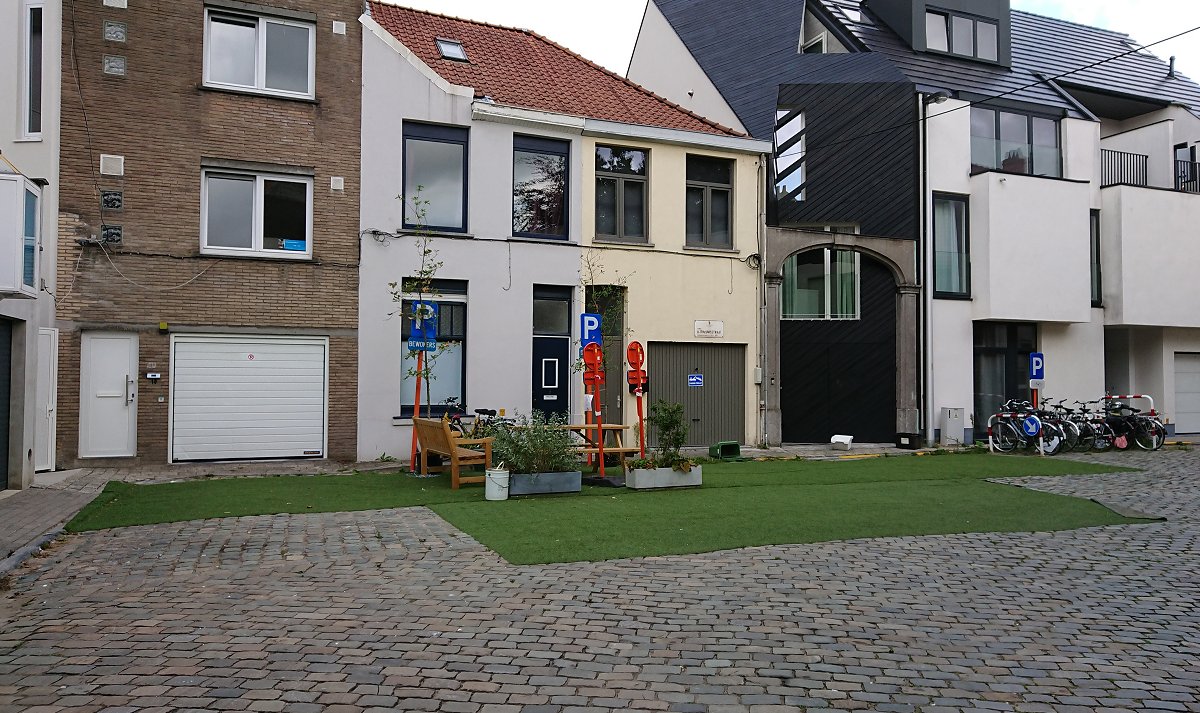 The next 2 steps are scheduled for summer 2020.
Step 4 – Elaborating Solutions
Design, implementation & action plans
Refurbishing conditions
Making Propositions Appealing
Step 5 – Reframing
Evaluation of solutions
New and adapted propositions
Timetable for implementation and new steps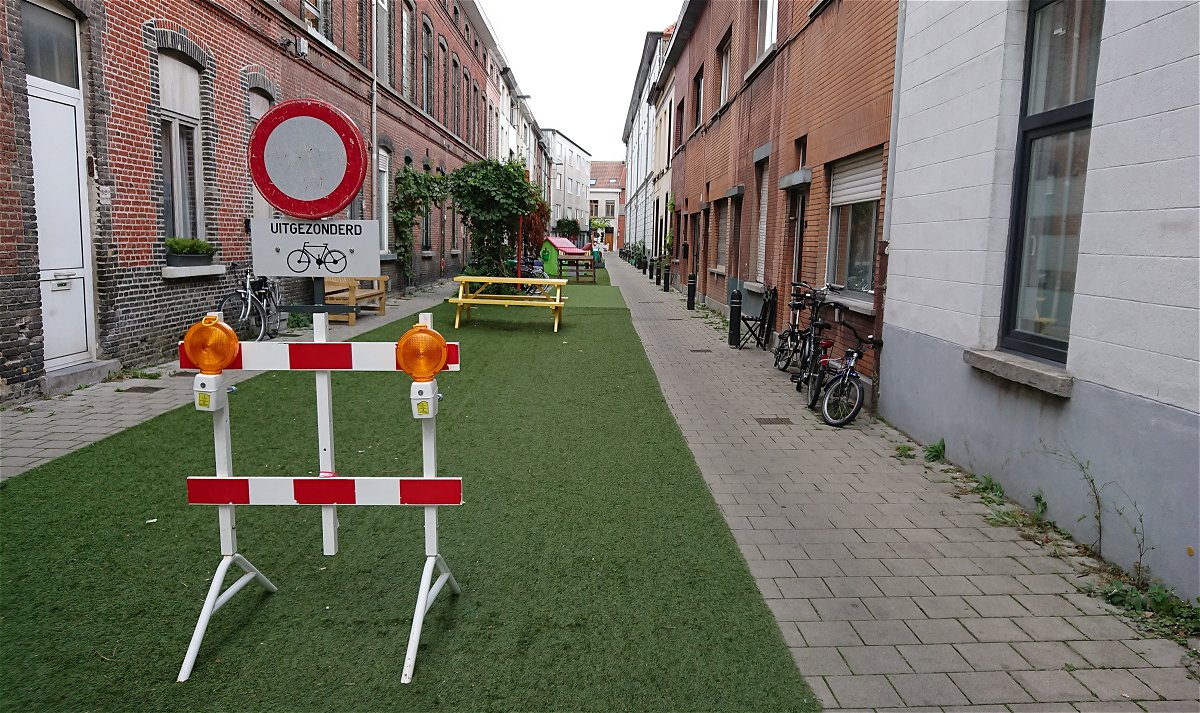 Preliminary conclusion: The dynamic development of the Living Streets shows that Ghent's project is still in an experimental stage. Gradually there were problems, such as inappropriate waste removal and increase of parking in nearby regular streets. Nevertheless, Living Streets offer opportunities to involve residents in the design of their living environment.
The early research (2018) was carried out by Allard Kleinhuis.
Ongoing research/monitoring (2019) by Rob van der Bijl and Allard Kleinhuis, in co-operation with the City of Ghent (Hanne Geutjens and Sofie Rottiers).
All images by Favas.net (Allard Kleinhuis, Rob van der Bijl).
The project is supported by Ghent University.
See also our publication in Gent Cement (Dutch only).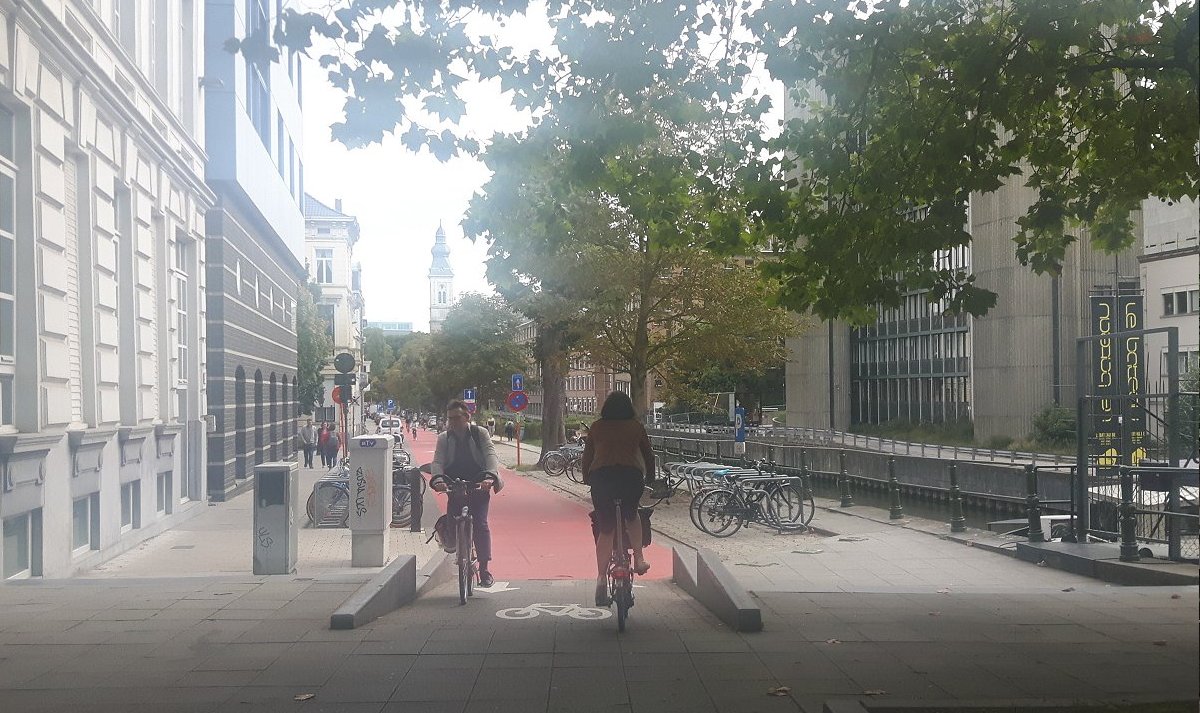 Backgrounds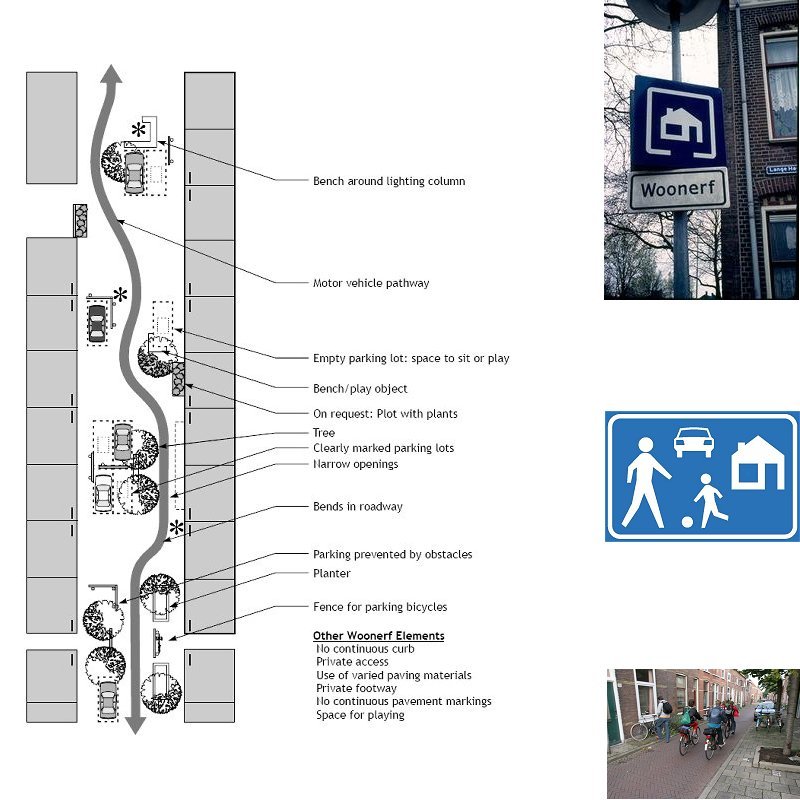 Woonerf
The concept of Living Street in Ghent is strongly related to this famous other concept, namely Woonerf, a Dutch invention from the seventies of the previous century. The principles of Woonerf are applied in many places of the world (e.g., Flanders)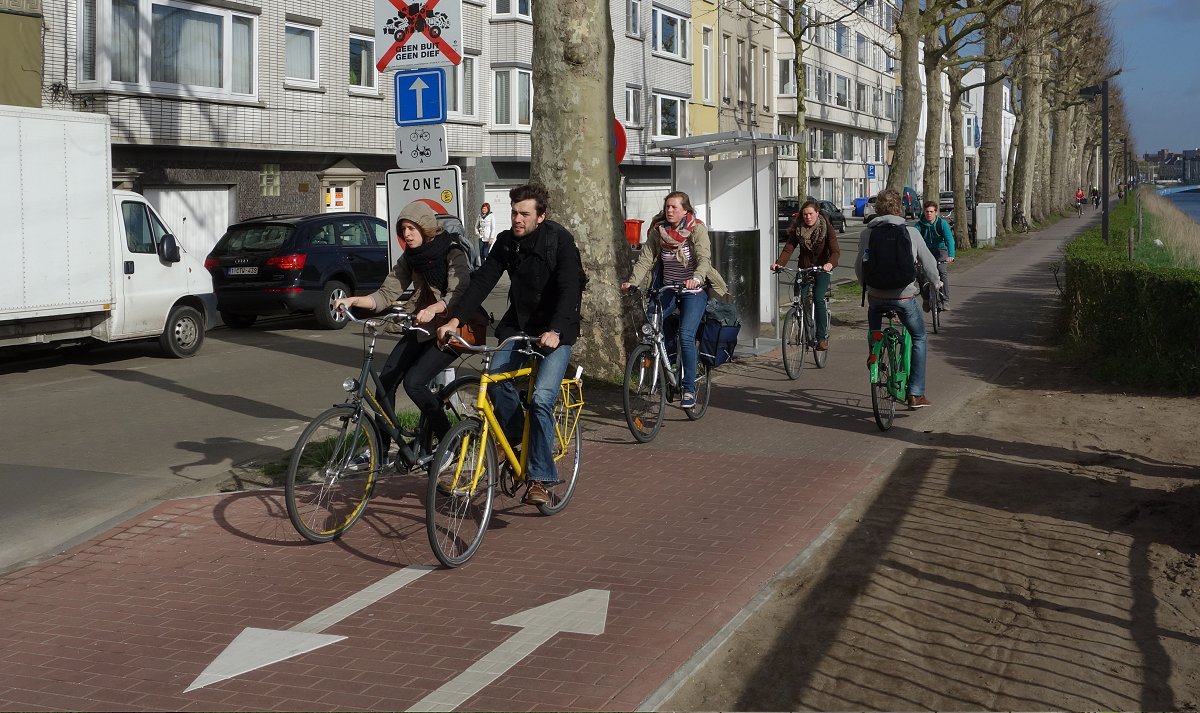 Cycling
Ghent is a student city so there is a lot of cycling. Moreover, the City of Ghent stimulates cycling in different ways – with traditional infrastructures (e.g., cycle paths), and more recently also with the Bicycle Streets.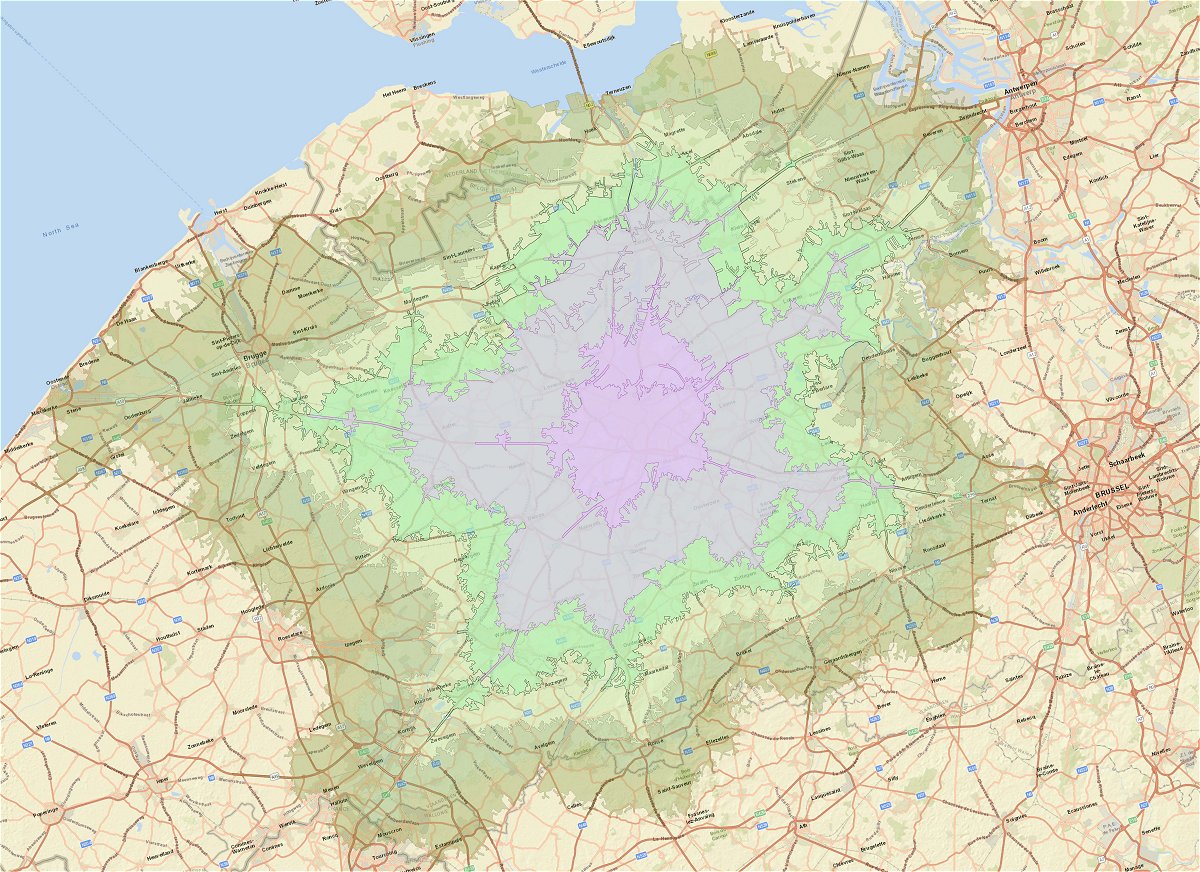 Cars
The City of Ghent is trying to reduce the role of the car in the inner city. Nevertheless, the surrounding region (ranges 15-45 min travel time from the two railway stations) remains strongly car-dependent.