Urban life in Tokyo
At the fringes of Shibuya-Dogenzaka
Favas.net surveys neighbourhoods and precincts in Tokyo (Japan). The aim is to collect data, views and urban patterns for input in the Tokyo 'Scape project, an exploration into the analytical power of manga and comics considered as heuristic tool, that allows creative explorations of urban landscape (Rob van der Bijl, since 2008). Tokyo serves as the project's object of investigation. This metropolis is a true laboratory of urbanism.
See also additional research of the  project Tokyo 'Scape – download Brochure 2020.
Shibuya-Dogenzaka is one of the many cases in Tokyo serving as 'a true laboratory of urbanism'. In addition to Dogenzaka, other cases in the city of Tokyo were selected as well, like Akihabara, Ameya-Yokocho, Daishihashi, Okubo, Roppongi, Shinagawa-Minato, and Shinjuku, while in Tokyo Metropolis the cities of Kawasaki and Omiya served as sources for some remote cases.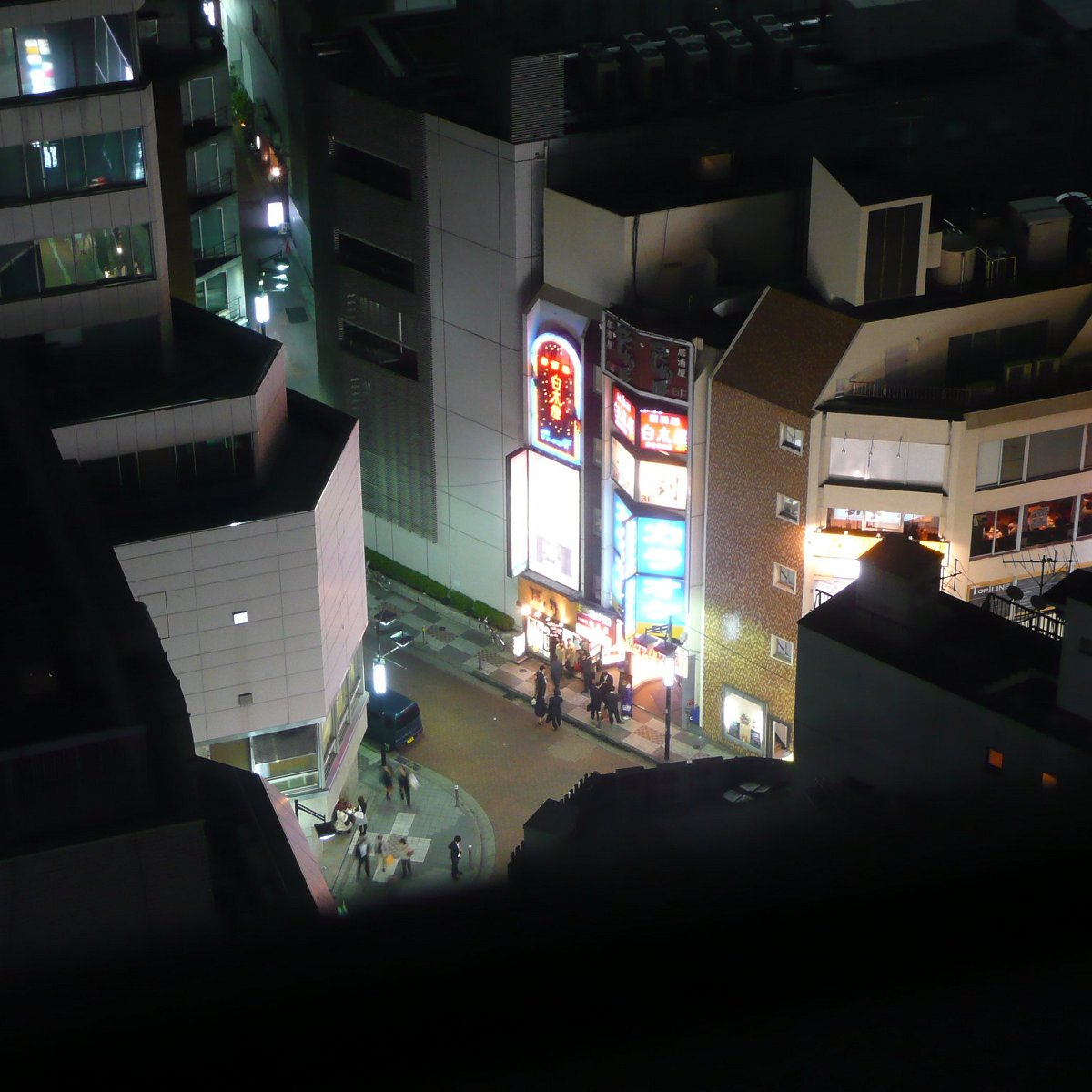 A birds eye view on the fringe of Dogenzaka downhill
The area around Dogenzaka commonly referred to as 'love hill' has been subject of close analysis. Its maze street pattern features bars, restaurants and all kind of sex-related amenities, particularly the so-called 'love hotels'. However, in this survey Favas.net didn't focus on this famous tourist part of the neighborhood, but on the 'every day' fringes of the area downhill.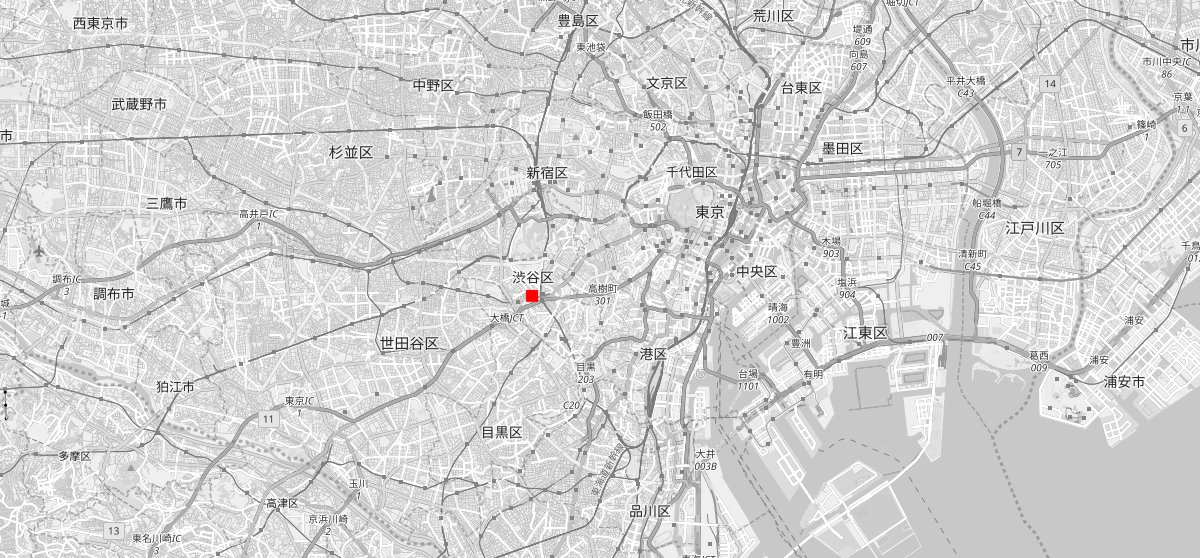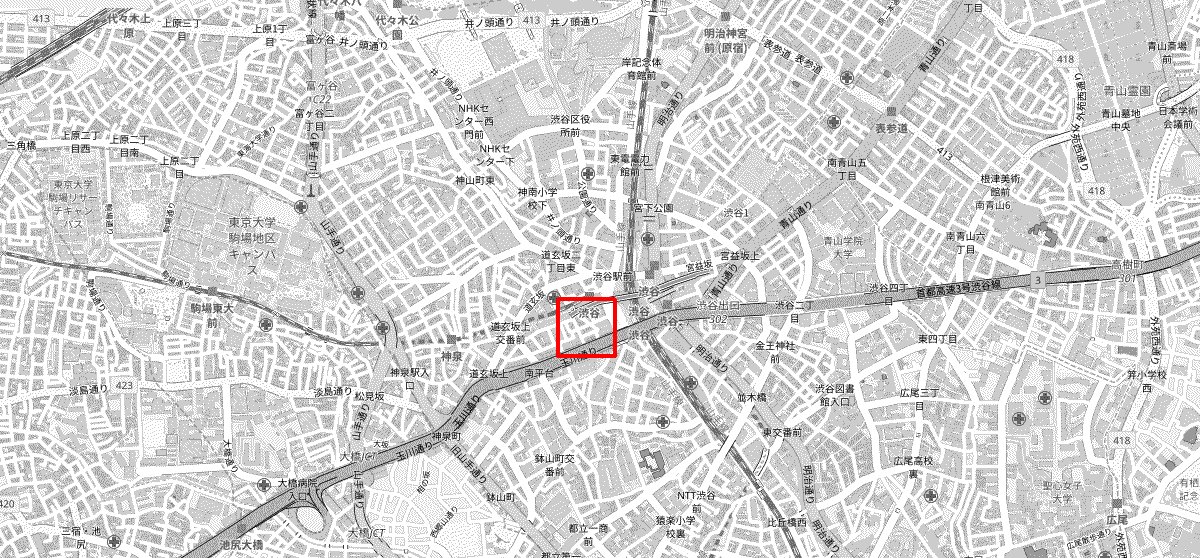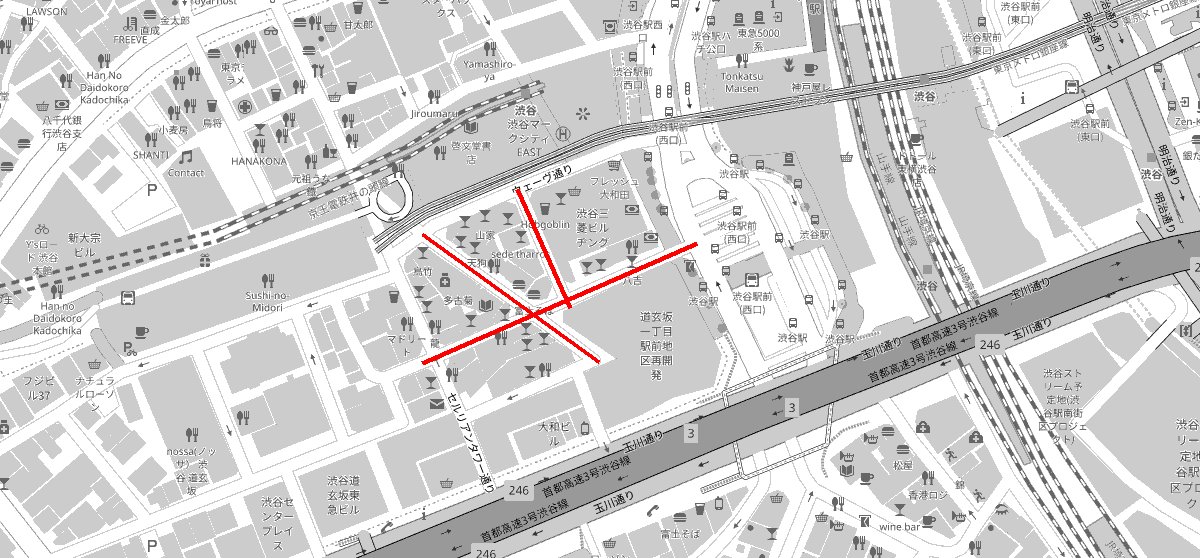 Maps showing the selected downhill site (based on Open Street Map)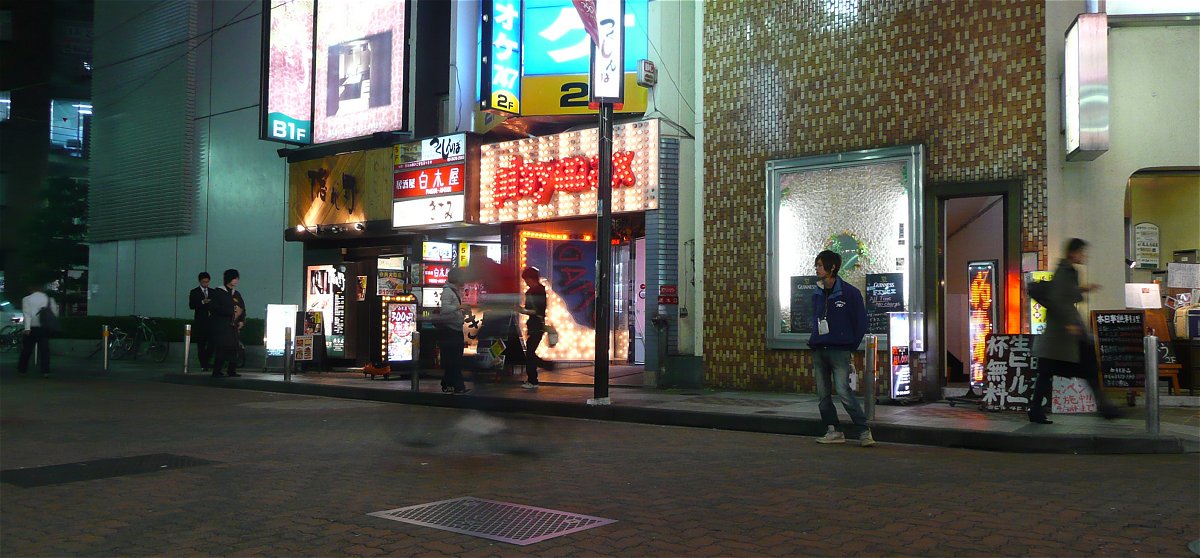 The Japanese writer Haruki Murakami writes on Tokyo (AFTER DARK, 2004): "Eyes mark the shape of the city. Through the eyes of a high-flying night bird, we take in the scene from midair. In our broad sweep, the city looks like a single gigantic creature …  the basal metabolism that maintains life continues undiminished, producing the basso continuo of the city's moan, a monotonous sound that neither rises nor falls but is pregnant with foreboding." However, behind or beyond this 'creature' and its 'metabolism' Favas.net wants to understand the urban life of Tokyo's citizens. How do they use the urban street patterns? How do they move in their city?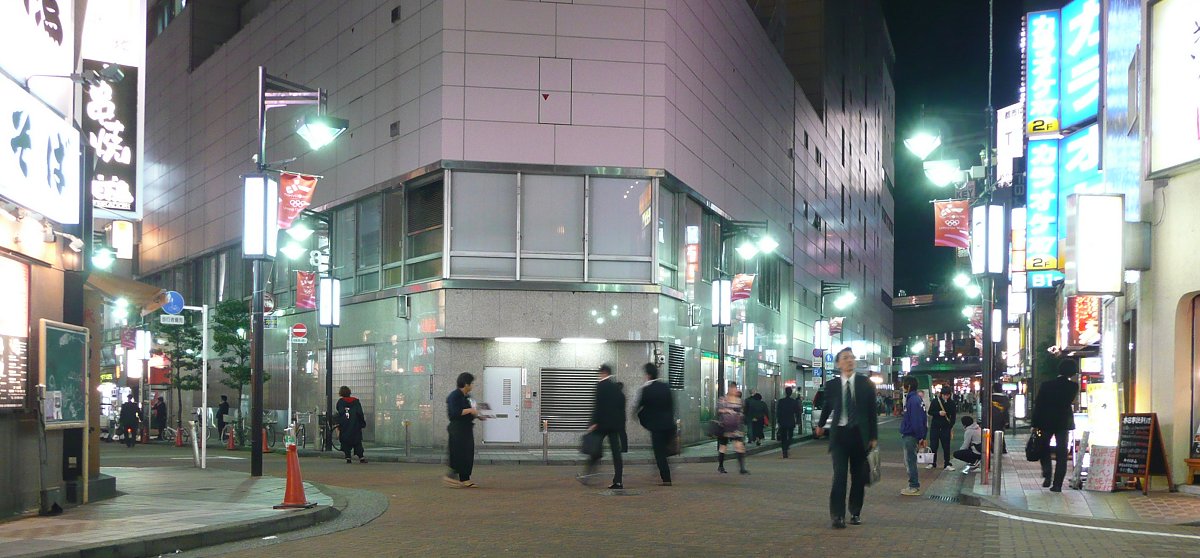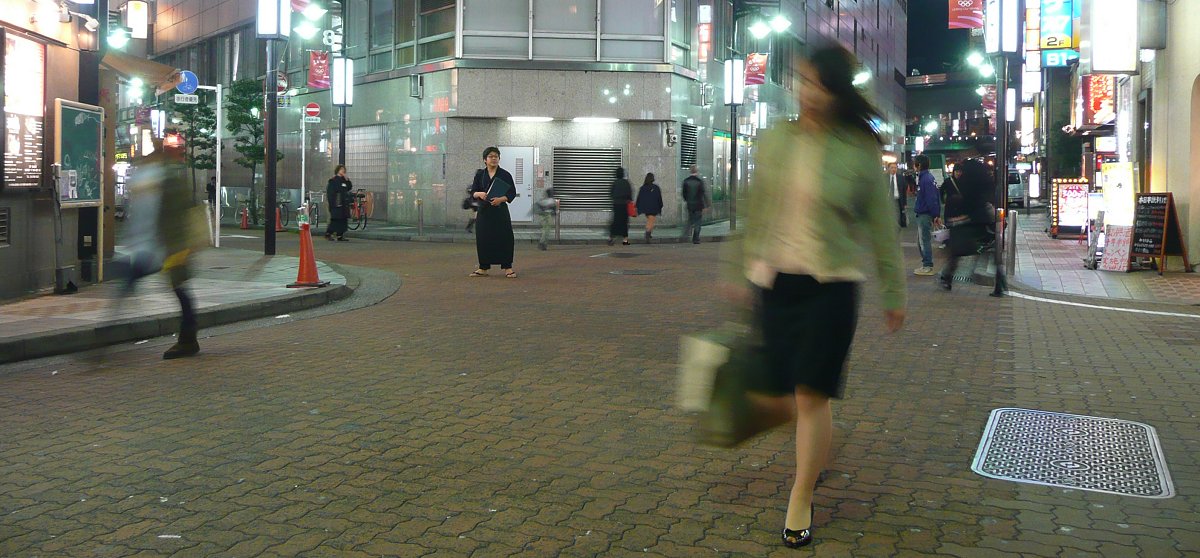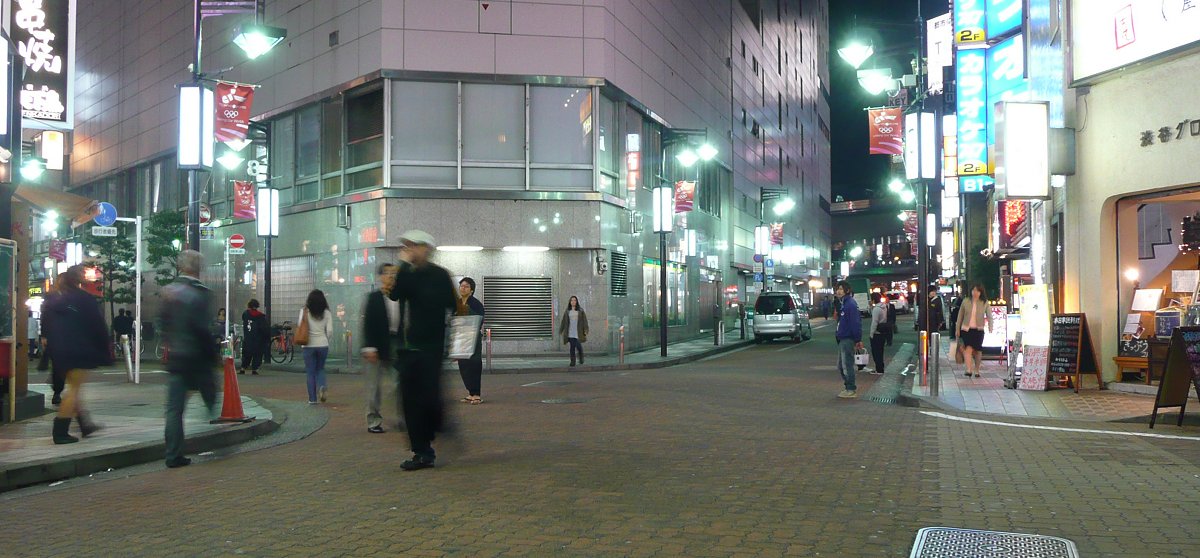 Downhill street scenes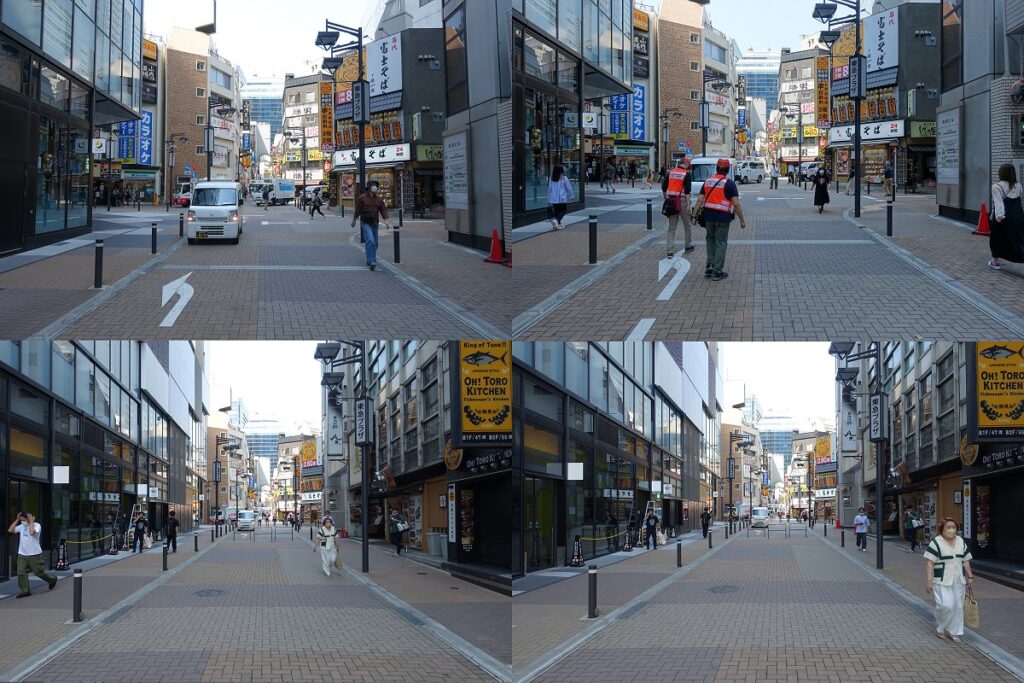 Update May 2022: site visits – analysis of pedestrian circulation in the new situation.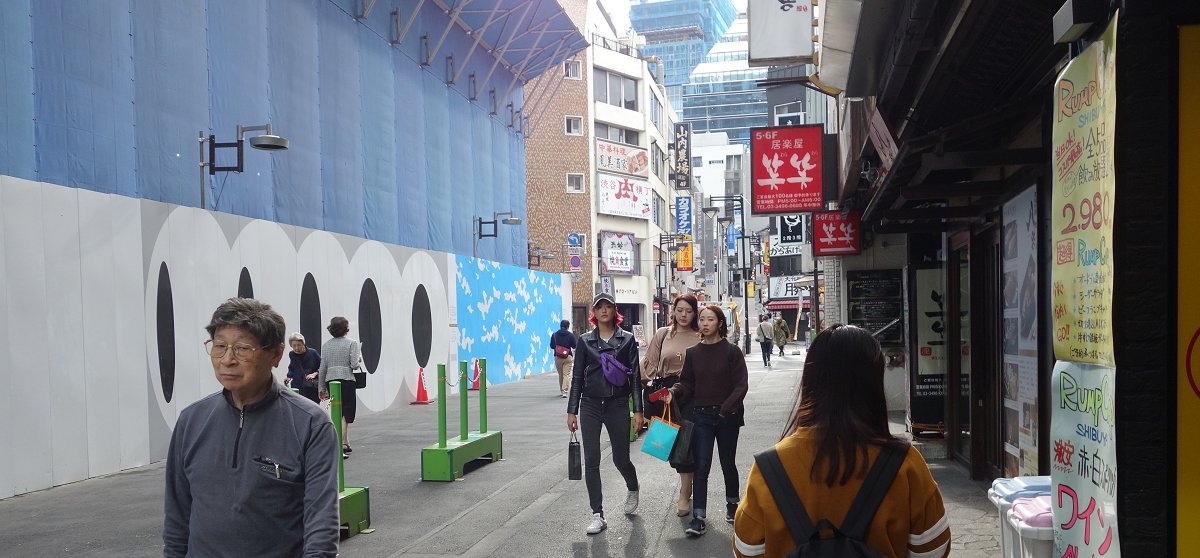 Update October 2018: site visits – analysis of pedestrian circulation during ongoing construction works.
Update October 2017: the south-eastern block (the grey building on the 3 street images above) has been demolished to make room for new developments. Note that the lifespan of homes and other buildings in Tokyo is quite short. Less than 30 years is certainly no exception.
See also our additional research and manga project: Tokyo 'Scape – download Brochure 2020.