Superilla Poblenou
An investigation into Tactical Urbanism in Barcelona (Spain)
The city of Barcelona (Spain) aims on restructuring the urban pattern of the city in order to enhance living oriented usage of its streets. In a series of neighbourhoods the original blocks of the Cerdà grid are merged into 'superblocks' ('superilles') while through traffic is banned. Barcelona focuses on a pragmatic tactical approach. Almost opportunistically, a set of neighbourhoods and their street are selected. Cautiously a limited number of streets is converted into a kind of living street. Small scale measures reframe public realm. This isn't ruled by a top down masterplan. Key is the ongoing process that allows tactical interventions, reviewing aims when necessary, supported by conscious monitoring. Favas.net reads this urban policy and planning of Barcelona as some kind of tactical urbanism.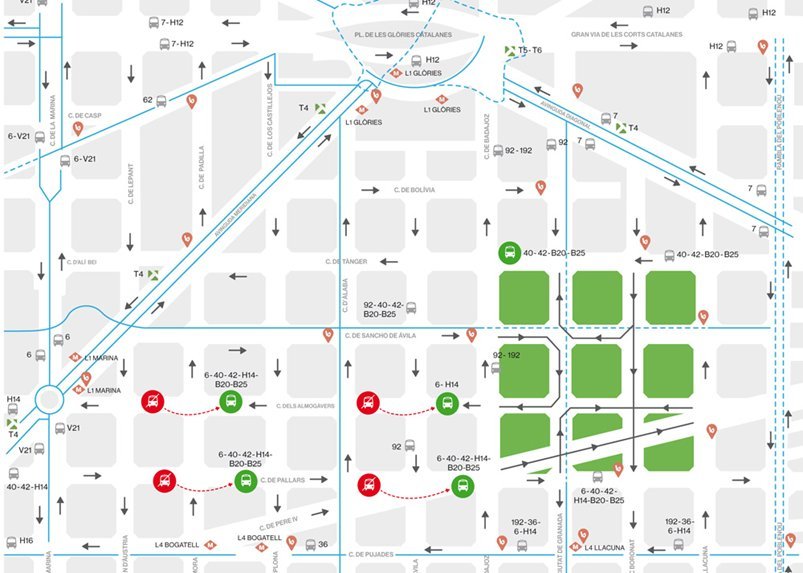 Our Poblenou case entails 9 blocks in a 3×3 pattern. This new superblock is subject of our ongoing research into tactical urbanism.

For the investigation into the streets within Poblenou's superblock we sought inspiration in our Fava-method. In the early stage of this project we focused on fresh impressions of street usage.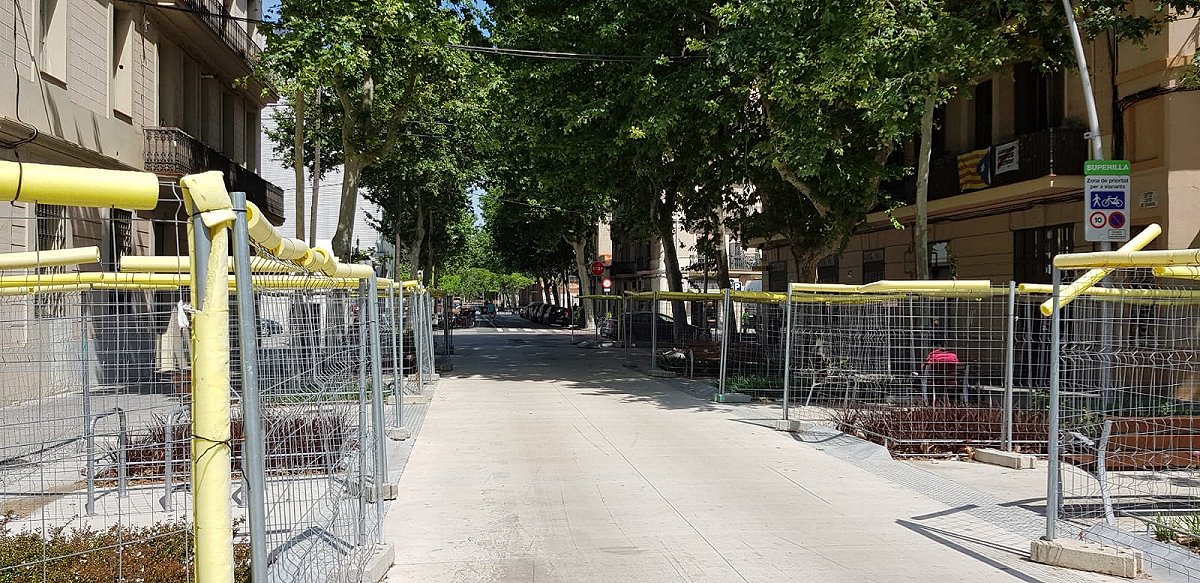 So far the investigation entailed the first step of the Fava-method: 'inquiring'. The Fava-team crossed the streets of Poblenou. The images reflect their open-minded view on observed street life, traffic and a series of local situations.

Preliminary conclusion: The development of Barcelona's streets is still in an experimental stage. It's time to focus residents' involvement in the design of their living environment.
The research so far was carried out for Favas.net by Renée van der Bijl and Francis Sikkens (May, 2019).
Maps: courtesy Ajuntament de Barcelona
All images: Francis Sikkens

Update October 2019
The city is protesting against (but also in favour of) the central government in Madrid. Many Catalans totally disagree with the severe punishments their politicians have received. But in Poblenou everyday life goes on. We are viewing the refurbished urban realm being used very well. Children are playing and their supervisors enjoying their environment. Later we are speaking with a local contact who nevertheless expresses his concern about the reduced accessibility by car. He is telling us about the fact that, in some cases, highly car-dependent elderly people can barely get to their homes. This may weaken the beautiful image of children happily playing. To be continued …